Two Planes, One Pilot
Aero Legends' mission is to provide our customers with the opportunity to relive the flight training and flying experiences of wartime pilots using authentically restored of that era. We are the proud custodian of these unique aircraft and constantly seek to build our knowledge of their histories.
'Drag 'em Oot', a 1944 C-47 Douglas Sky Train is the latest addition to our fleet and already had a very well documented history. As well as participating in the air assault during D-Day on 06 June 1944, she flew with the RAF in Operation: Market Garden before returning to Canada with the Royal Canadian Air Force (RCAF).
It was a serendipitous email correspondence between our researcher Nick Oram and Norm Whiteford the son of Spitfire NH341 Elizabeth' pilot F/L A B 'Bruce' Whiteford that lead to an amazing and previously unknown discovery. During Bruce's RCAF career, he had flown two Aero Legends aircraft, Spitfire 'Elizabeth' and the recently acquired C47 Dakota 'Drag em oot!'
Bruce Whiteford was the first 411 Squadron pilot to fly NH341 and flew her more than any other pilot hence the personalised emblems you can now see on the aircraft. NH341 has been restored to a later two-seat configuration, designed for the role of training pilots and now allowing us to carry passengers still wearing the 'Eo' and 'Elizabeth' emblems Bruce would've applied in June 1944.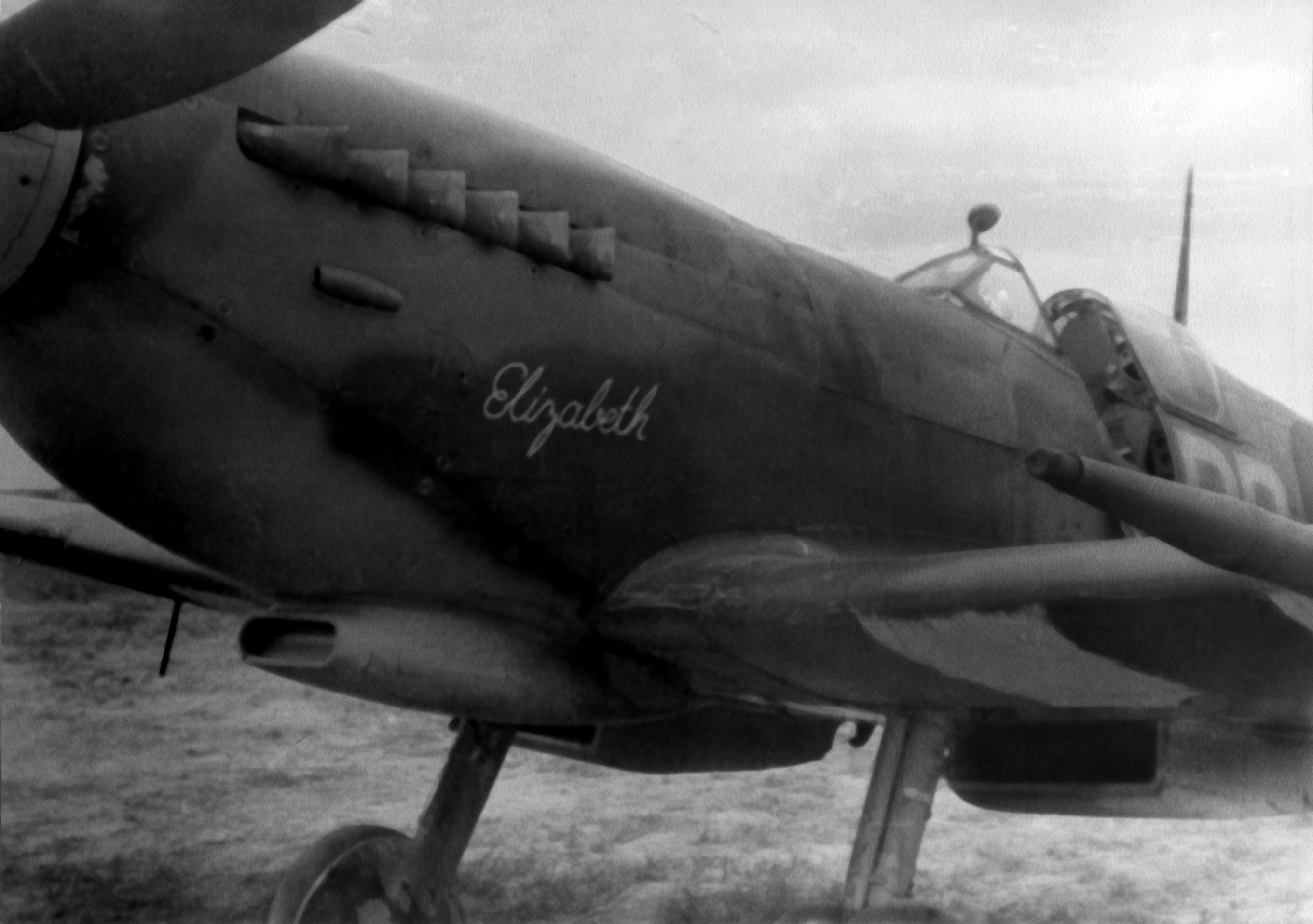 Whilst discussing Bruce's flying career, Norm mentioned that following his father's wartime service flying Spitfires he had flown and instructed on Dakotas with the RCAF's 435 Squadron. 'Drag em oot' saw service with the United States Army Air Force, RAF and RCAF's 435 Squadron where she retained her RAF serial number, TS422.  The discovery was confirmed when Norm provided a copy of Bruce's log book showing 3 entries for 24 and 25 August 1960 at Trenton air base, Ontario recording him as TS422's pilot!